App branding in your Corporate Identity
App branding in your Corporate Identity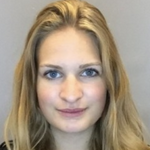 Updated by Maxi
MATE offers the possibility to use your own corporate design in the app. This allows you to quickly and individually adapt the design of MATE's Check-In App for guest accreditation. Please note that this is an additional product. If you are interested, please contact us at support@mateforevents.com.
App branding in your account for all events
Generally valid corporate design adjustments of your app, which are then valid for all your events, can be made directly on your CMS start page after activation of this additional product.
To do this, go to On site and then open the Check-In App section.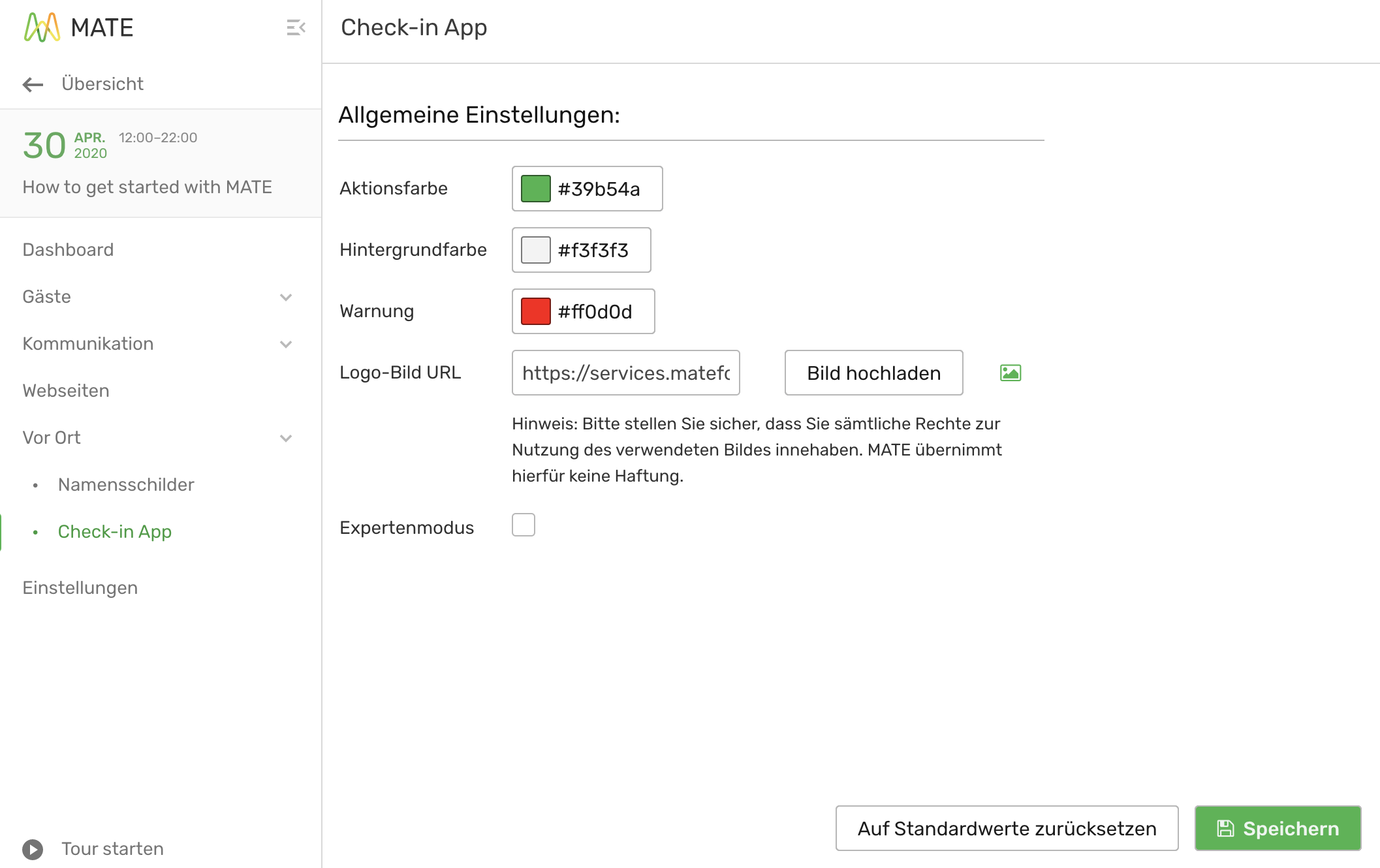 Within the general settings, you can individually determine the main settings of the corporate design in your app - you can adjust the following color settings:
Action color (color of action fields such as "Search", "Open", "Camera")
Background color (background color in the app)
Warning (displaying warnings, such as a check-in too much on a particular guest)
Logo image URL (you can insert your own logo into the app, which will then be displayed in the lower right corner of the screen)
Color values are assigned by MATE by default. Once you have made and saved color changes, you can restore the values at any time by clicking the "Reset to default values" button. The system automatically performs a colour check and displays error messages if the selected colour is too dark, for example. Save after each step and reload the app to check your changes.
Expert Mode
If you activate this mode you can personalize your app branding even further and make it more individual. Here, most color codes are filled in automatically by the system. These are colour codes that match the action and background colour selected from the general settings.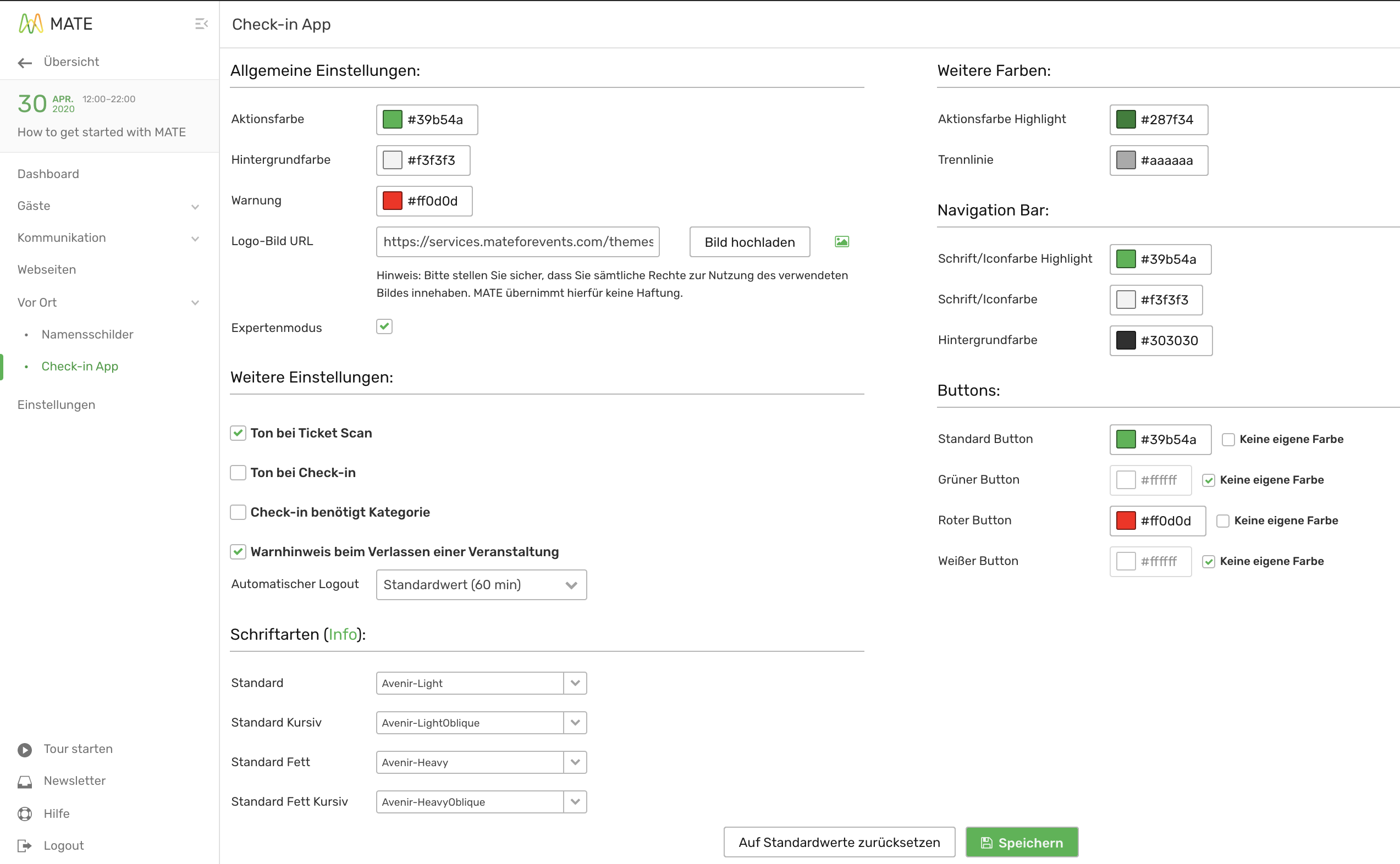 You have the following additional options in expert mode:
Sound during ticket scan
Sound at check-in
Check-In required Category
Warning when leaving an event
Automatic Logout
Fonts (Standard, Standard Italic, Standard Bold, Standard Bold Italic)
Action color Highlight
Colour of the dividing lines
Colors of the navigation bar (font/icon color highlight, font/icon color, background color)
Button colors (Standard Button, Green Button, Red Button, Next Button)