Create a new email address as sender in the account settings
Create a new email address as sender in the account settings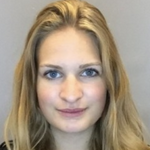 Updated by Maxi
MATE allows you to store multiple sender email addresses within your account.
Default sender email address
By default, MATE has a stored sender email address, which is used when sending e-mails: 
no-reply@mateforevents.com
Replying to this sender address is not possible, so you can create your own sender email addresses for your account. These are set up by the MATE Support Team.
Once you have created new sender email addresses, you can access all addresses stored in your account and select and use them for each event.
How do you create a new sender email address for your account with the help of the MATE Support Team?
E-mails are sent from MATE via the European cloud mail service Mailjet and its SMTP server. Mailjet is an email service that is used especially for marketing and transnational emails.
NOTE: Please note that a direct connection to an e-mail server (e.g. Exchange) is not provided by our side, but the complete process runs via Mailjet.
The following steps are required to set up a new sender address:
Request the setup of the desired e-mail address (and domain) via this form.
You will then receive a confirmation email from Mailjet to verify and authorise the new email address. Please forward this to the MATE support team (support@mateforevents.com) so that MATE can confirm the link. 
After the verification has been carried out, so-called SPF and DKIM TXT DNS records are created under the domain of the MATE dispatch address. You will receive this SPF record and DKIM record from us, because it must be stored by your IT in the corresponding DNS of the domain administration for the e-mail domain.
NOTE: Setting the SPF and DKIM entries reduces the likelihood of being classified as spam due to the sending authorisation.
The setup of the SPF and DKIM DNS entries are explained in detail here.
ATTENTION: If a forwarding is made to another e-mail address, no absence note or similar must be stored, as otherwise the guest would also receive this.