SpotMe
SpotMe provides enterprise solutions that include applications, platforms and support services, as well as professional services that facilitate the deployment of solutions.
The core features of SpotMe are Agenda & Timetable, Networking, Surveys, Social Media Integrations, Interactive Maps, Virtual and Hybrid Events. 
How does SpotMe work?
After creating an account, an app is created on demand. Now you can configure your event by importing Excel files and using templates.
What does SpotMe cost me?
Here is an overview of the price structure of SpotMe and what it includes: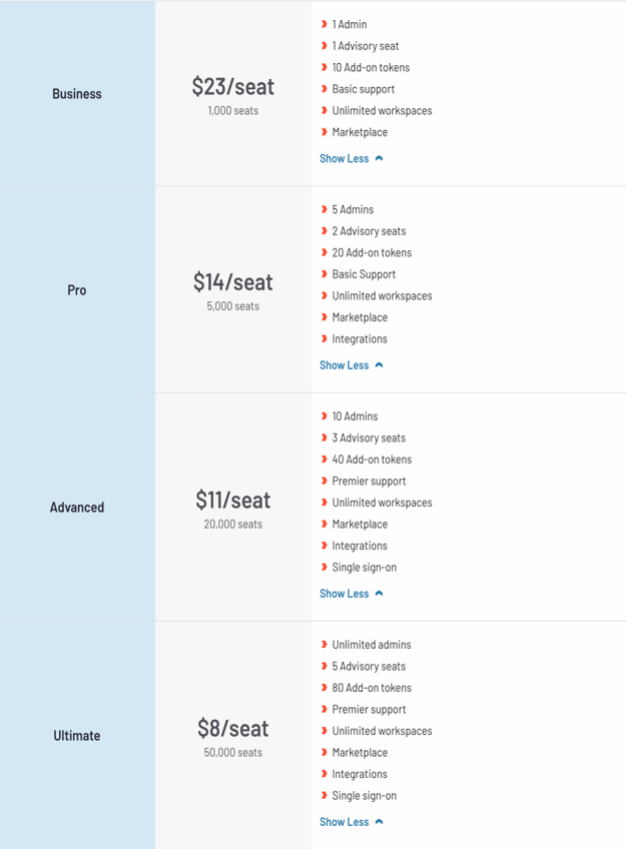 Is SpotMe DSGVO compliant?
Yes, to the privacy policy of SpotMe.
What are the advantages and disadvantages of SpotMe compared to other tools?
| | |
| --- | --- |
| Advantages | Disadvantages |
| - Live Chat | - Relatively Expensive |
Our opinion
SpotMe is a good tool for large events, as it offers solutions for different business areas, such as marketing, sales, HR etc. Since the costs are relatively high compared to other tools, we recommend the following tools for smaller companies with small events: Zoom or GoToMeeting/GoToWebinar.
---