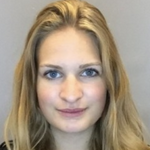 Updated by Maxi
This module allows you to create a registration form for your event, which your guests can use to register directly on the website. This form contains all web form fields that your guests should fill in on the registration page. MATE will automatically suggest the most important form fields such as first and last name, email address and the question about the accompanying person as well as the buttons for an acceptance or cancellation as a standard variant.
You can also use this overview to define general settings for the escorts of your main guests. Detailed information can be found here.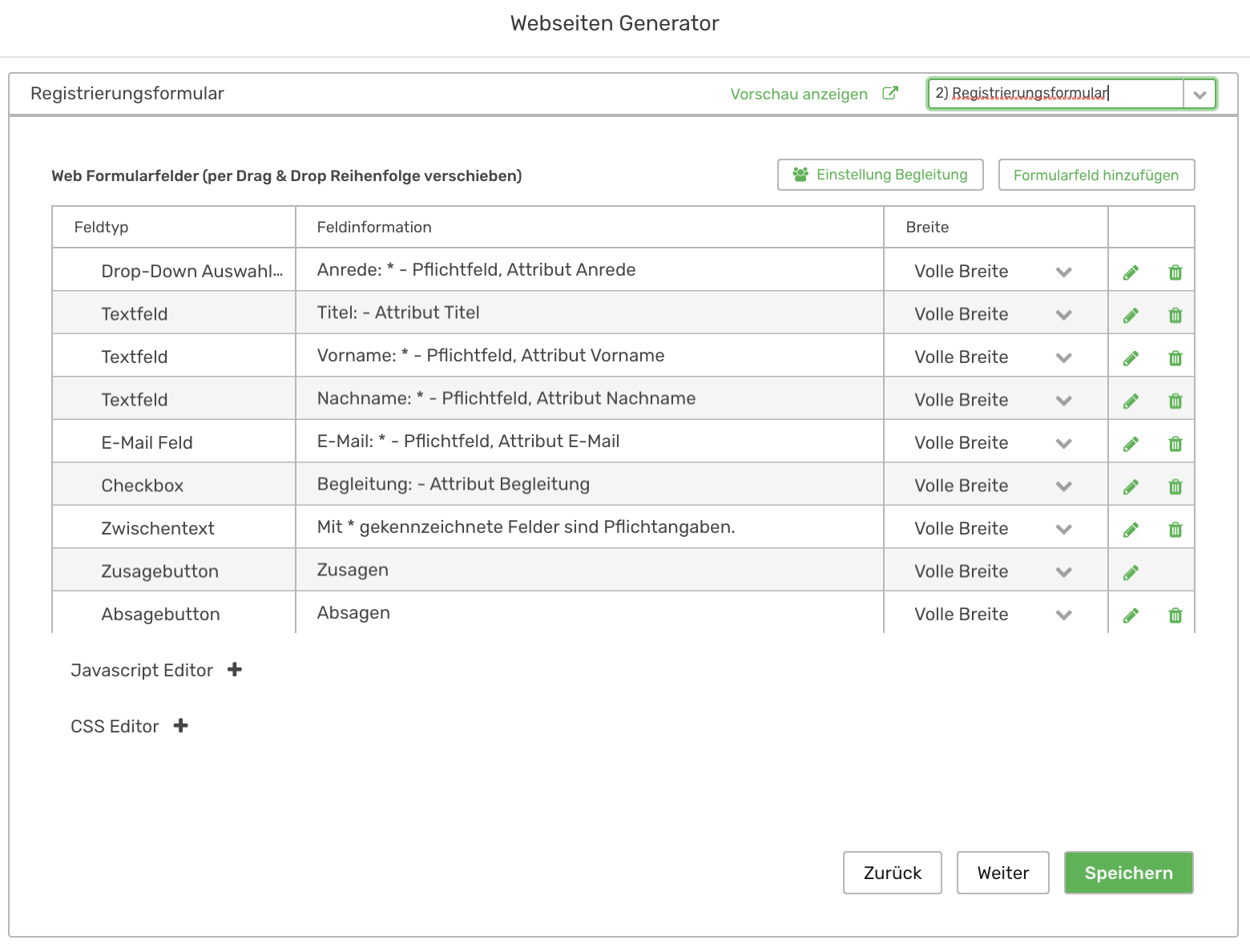 Sorting the form fields
You can easily customize the sorting of the individual form fields using drag & drop. You can change (pencil symbol) or delete (trash symbol) form fields using the pencil symbol.
With the preview function you can see how your form field will look like on the website at any time without saving it first.
Width of the form fields
For each form element you have the possibility to change the width. If you set a full width, each form field takes on an imaginary line on your web page, so that several form fields are not arranged next to each other.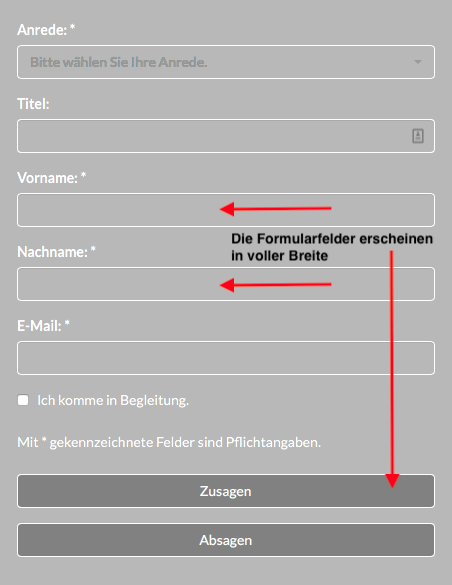 With a half width, 2 fields or buttons are listed next to each other, if you decide on a 1/3 width, there are 3 fields, etc. In our example we show the salutation in 2/3 size and set the buttons to half width so that they are displayed next to each other: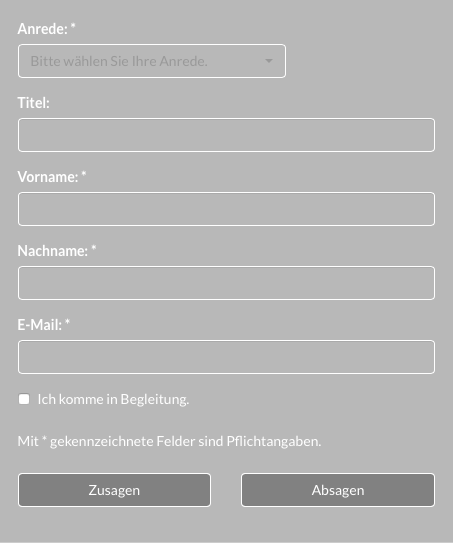 Create form fields
Additional web form fields can be created quickly and easily, in addition to those already suggested by the system. Simply go to 'Add form field'.
MATE offers you various form elements that you can create and insert into your registration form:
Click on one of the links to get to the corresponding article.
Standalone Form Module
This is an optional module. You can use this section to specify whether the registration form created in Module 2 should be displayed on the Web page on its own or integrated into the Image header set later. This means that you will only need to edit this module if you plan to embed the registration form on the website on its own. In this case, an assigned header image would be displayed completely without text in the upper screen area.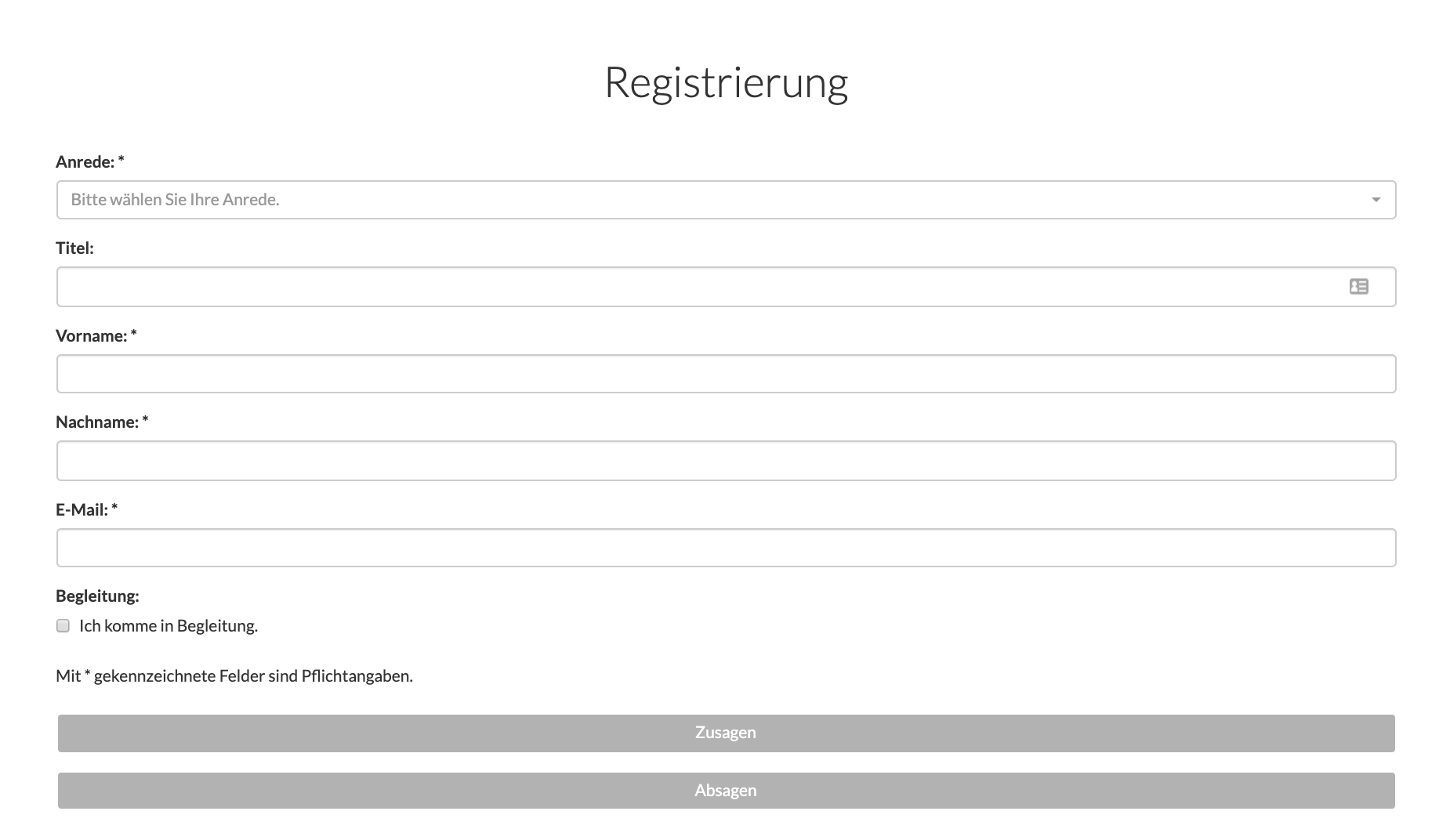 To activate a standalone form, please define the following basic settings:
Activation of the module on the website by setting a check mark
Defining the menu name in the menu bar
Headline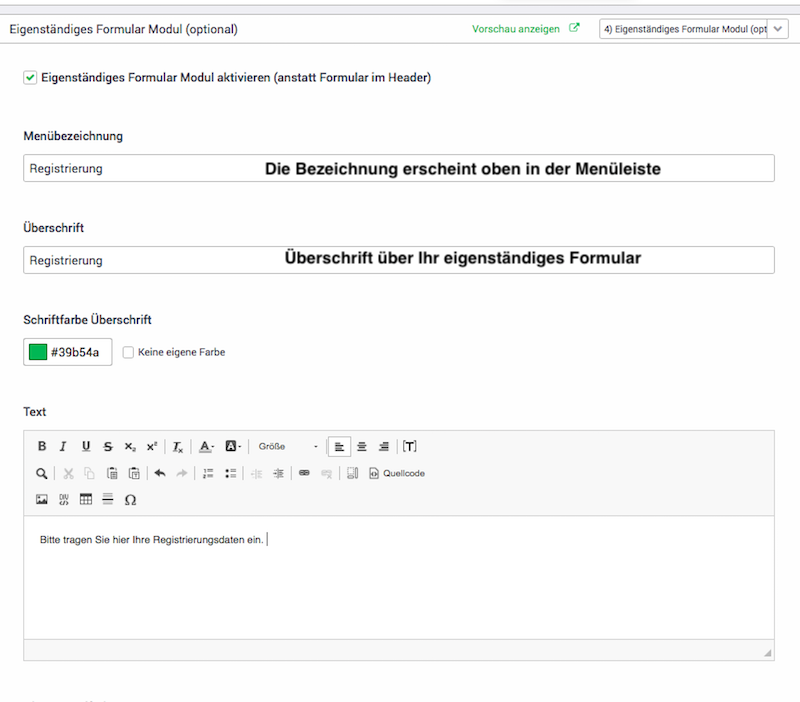 This completes the editing of the optional module and you can continue with the colors and design of the registration page. You can find more information here.