HTML-Editor and the token function
HTML-Editor and the token function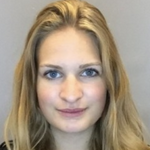 Updated by Maxi
With the HTML editor and its dynamic placeholder function it is possible to edit texts of e-mails and web pages as well as when setting your printer functions individually. A placeholder corresponds to a specific event or guest information. This means that each placeholder is linked to a corresponding content, such as the event name, the first or last name or attributes created in the event, such as the company. By inserting these placeholders, the associated information is recognized by the system and dynamically replaced with the corresponding content in your email or web page.
Access to the HTML editor in MATE
By default, you can access the HTML editor for each text element of your web page or email. Every setting that you make there is automatically implemented in the respective module. With the preview function you can test every change immediately.

Functions and elements of the HTML editor
The HTML editor offers you numerous functions and elements to edit your continuous text as well as to insert elements like source code or plain text. In the following the dynamic placeholder function (token) will be introduced.
You open the placeholder function in the web page and e-mail generator by clicking on the [T]-Icon in the upper right area of the editor. 

A window opens: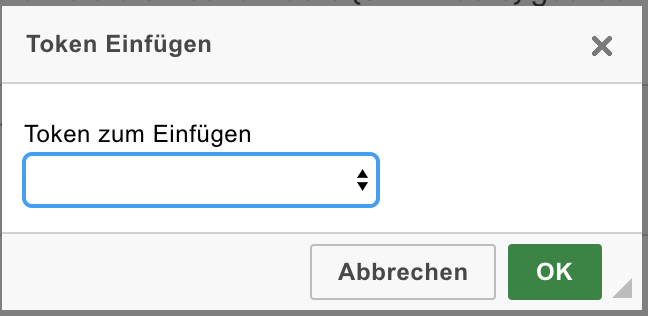 Now you can specify which guest or event information you want to insert into your text using the placeholder.
As you can see, a selection of all possible placeholders opens up for you to use. All attributes from your event as well as additional information, such as the generated salutation or the event name, are available as placeholders.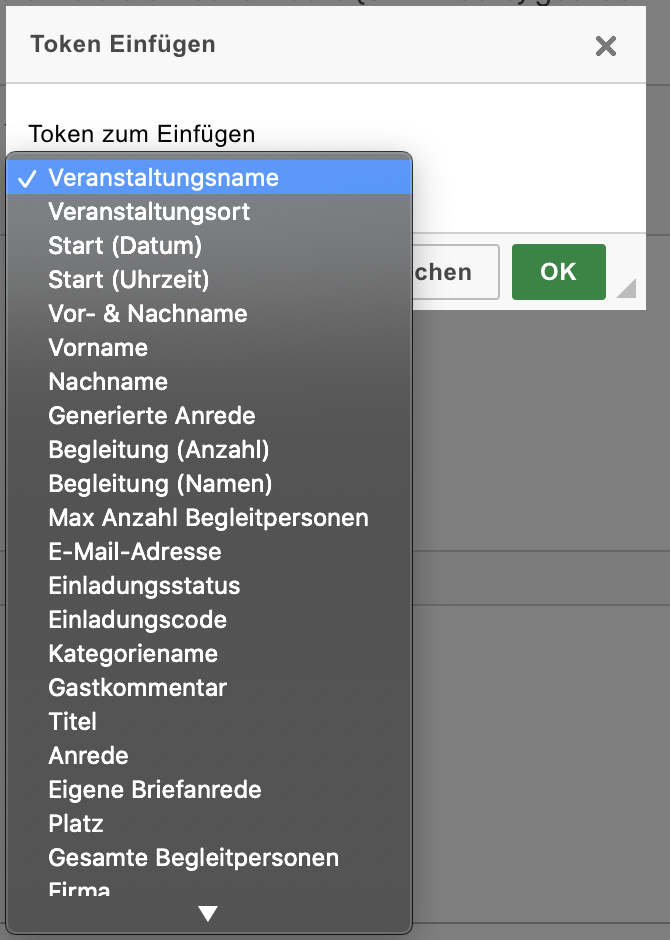 In addition to the dynamic placeholders, the HTML editor offers functions such as the insertion of plain text or the option from 'Insert Word'.
Font
Boldface
Italic
Underlined
Crossed out
Subscribed
Superscript
Text color
Background color
Font size Schriftgröße
Text
Remove formatting
Insert placeholder
left-justified
centered
right-justified
Search
Cutting
Copy
Insert
insert as plain text
Undo
Restore
Numbered list
List
Reduce indent
Increase indent
In the past, there have been occasional display problems after inserting text from Word and other programs, so we have adapted our insert function. From now on you have two options for inserting texts.
If you regularly insert text into the HTML editor of MATE, colors and fonts, images and tables are not copied. Other settings (italic, bold, underlined or linking) remain unchanged. 
If you choose to insert plain text, formatting such as links, bold, italics and underlined are not copied. Only plain text with line breaks is used.
Further Functions
Hyperlink
Remove hyperlink
Display blocks
Source code
Picture
Create DIV Container
Table
Horizontal line
Special character
If you are not sure which action a certain button of the HTML editor performs, hold the mouse pointer over the respective icon to get a short explanation.
NOTE: It is also possible to customize and automate text areas (e.g. headings) via HTML without the placeholder function (token) being available. Here, HTML commands are simply stored directly in the desired area. You can learn more about this here.