The Event Reception - the feature for virtual and hybrid events
The Event Reception - the feature for virtual and hybrid events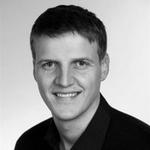 Updated by Ingo
General Information
Invitation, registration and ticket, combined with virtual workshops, livestreams or a combination, in the form of a virtual conference All this can now be bundled in the Event Reception and displayed as usual, with the clear and concise MATE structure.
Meet your visitors at the Event Reception in virtual rooms and present your stage with a livestream - all on one page.
Simply connect your zoom meetings for web sessions and your live stage via livestream.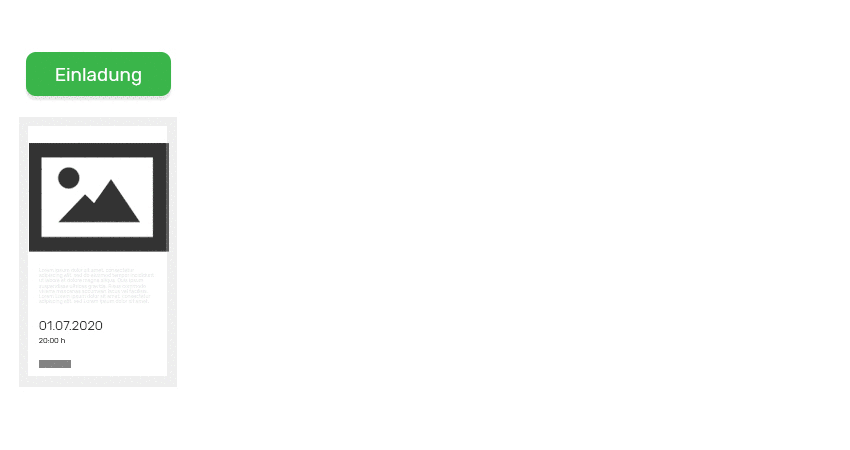 Event Reception Features
quick & easy embedding of a livestream
Livestream of different platforms (e.g. Youtube or Vimeo) can be embedded, which support iFrame integration.
fast & easy embedding of web sessions
In total it is possible to embed up to six different web sessions (currently zoom). These can be set up in parallel (the guest can switch between the "workshops" at will) or sequentially.
Automatic calendar entry iCalendar
The link to the respective virtual event is automatically transferred to the guest's calendar. Provided the function has been activated in the invitation mails.
Create the Event Reception
Requirement: You are the owner of a "Complete License" or an "Enterprise License". The use of both licenses is free of charge until the end of the year.
Create a new Event reception by clicking on Create Website and choose Reception Page in the Webpage Generator of your selected event.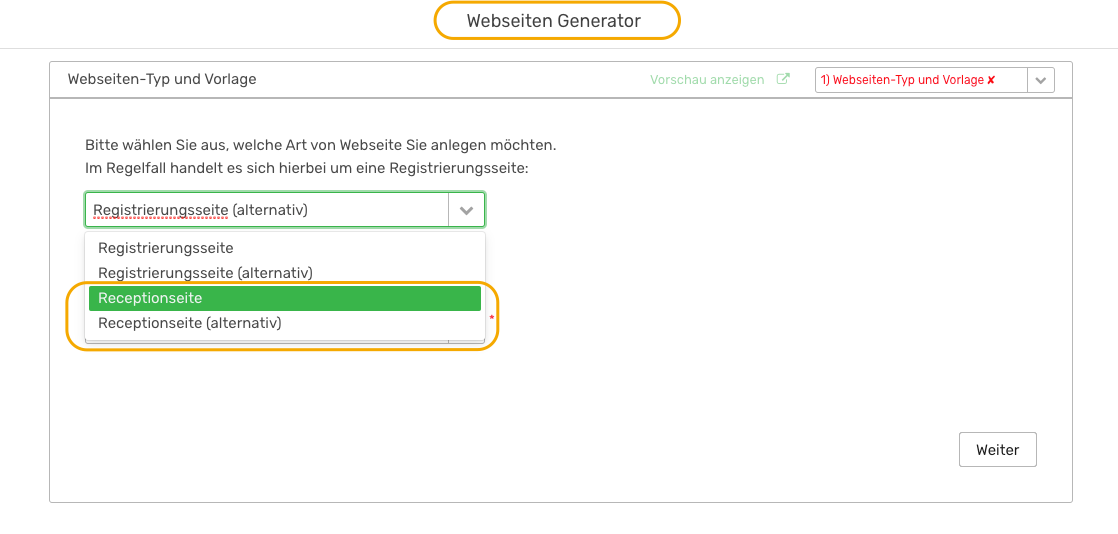 Now you can select a design template for the new Event Reception. The virtual features - the integration of livestreams and web sessions - can be implemented via the modules "Livestream" and "Conference".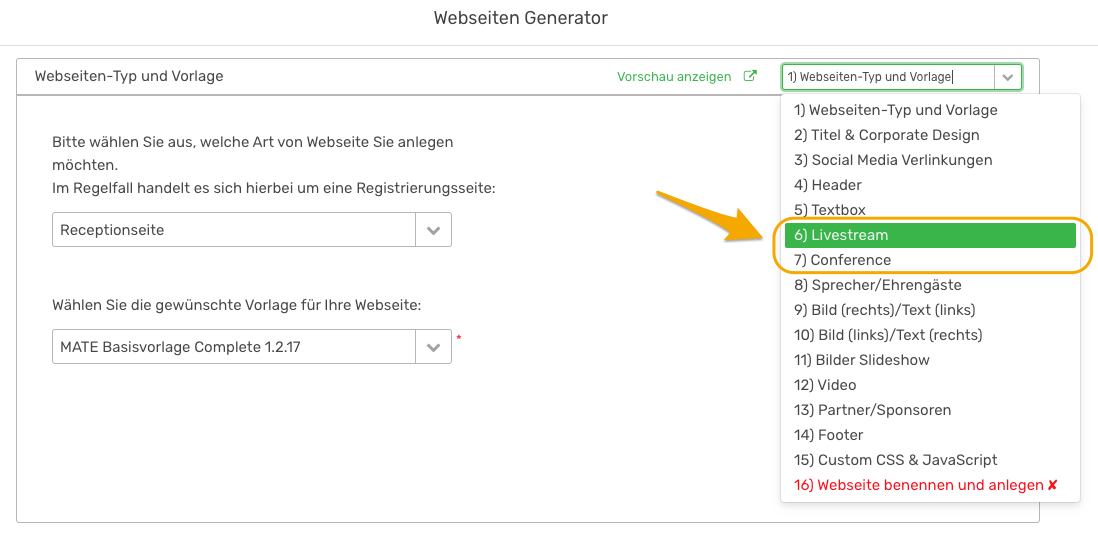 Currently only zoom meetings can be integrated with our Conference Module. If you need an alternative solution, please contact us at support@mateforevents.com.
Integration of a Livestream
In our example video we want to embed a stream (here video) from Vimeo into MATE.
Please note that the Livestream and Conference modules must be activated before you insert the desired links.
Integration of Virtual Meetings (currently Zoom)
In order to integrate Zoom Meetings, you must connect your MATE account once with your active Zoom account. For information on how to do this successfully, please go to the following article
MATE Event Reception with Zoom
To do this, open the "Conference" module, scroll to the Workshop area and click on the green pencil icon.

Afterwards another window opens. Now you can either select an existing meeting (for this you need the corresponding Zoom ID)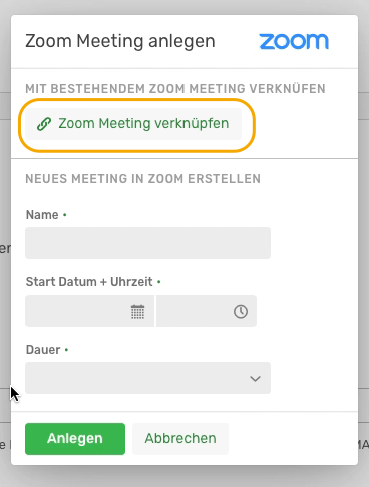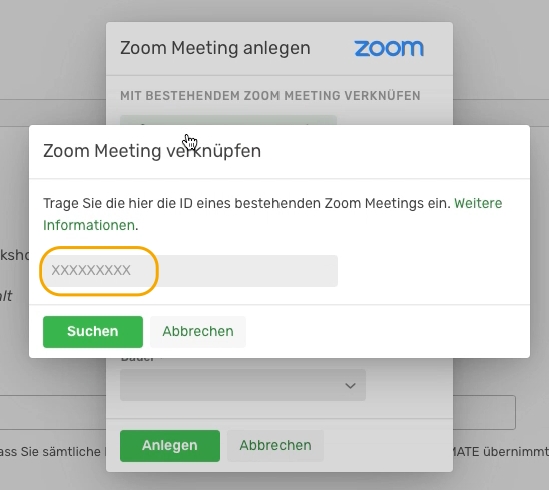 or create a new Zoom Meeting.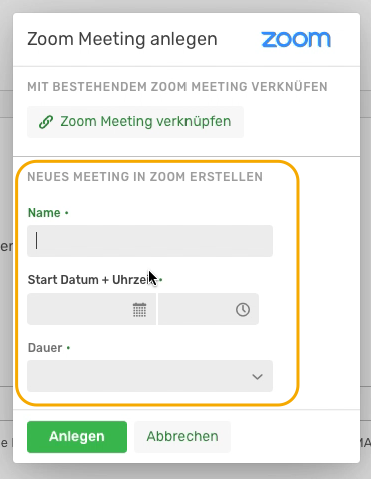 Information that you Further settings must be made directly in Zoom.
The link to the Event Reception page in your e-mail communication

When the automatic link is activated, the guest receives a link/button to Event Reception in the confirmation e-mail.
The automated link can only be used for confirmation e-mails.
An Example for the Event reception Page
An example of a MATE Event Reception, including all possible modules, can be viewed here.
We appreciate your feedback on this feature!