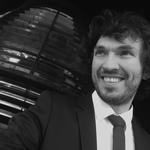 Updated by Christian Schulz
The following article explains visibility groups. This allows Enterprise customers to control different groups (for example, departments) within an account and assign specific groups to their users. Users are only shown events of their group(s). The visibility groups thus replace the previous account structure.
General
The visibility groups feature allows you to assign users and events within a MATE account to one or more groups (e.g. departments). This feature allows users with more than one group to access all authorized groups with only one user name. Administrators have access to all visibility groups and events to maintain a complete overview. This ensures a better and simplified handling.
The account structure of the visibility groups allows you to assign permissions and thus limit or extend visibility, allowing you to decide which events are displayed to which user within a single account.
Users assigned to a specific visibility group can only create, view and edit events in this group. This allows you to control the visibility of events for users.
If a user is assigned to more than one visibility group, all events of these groups will be displayed.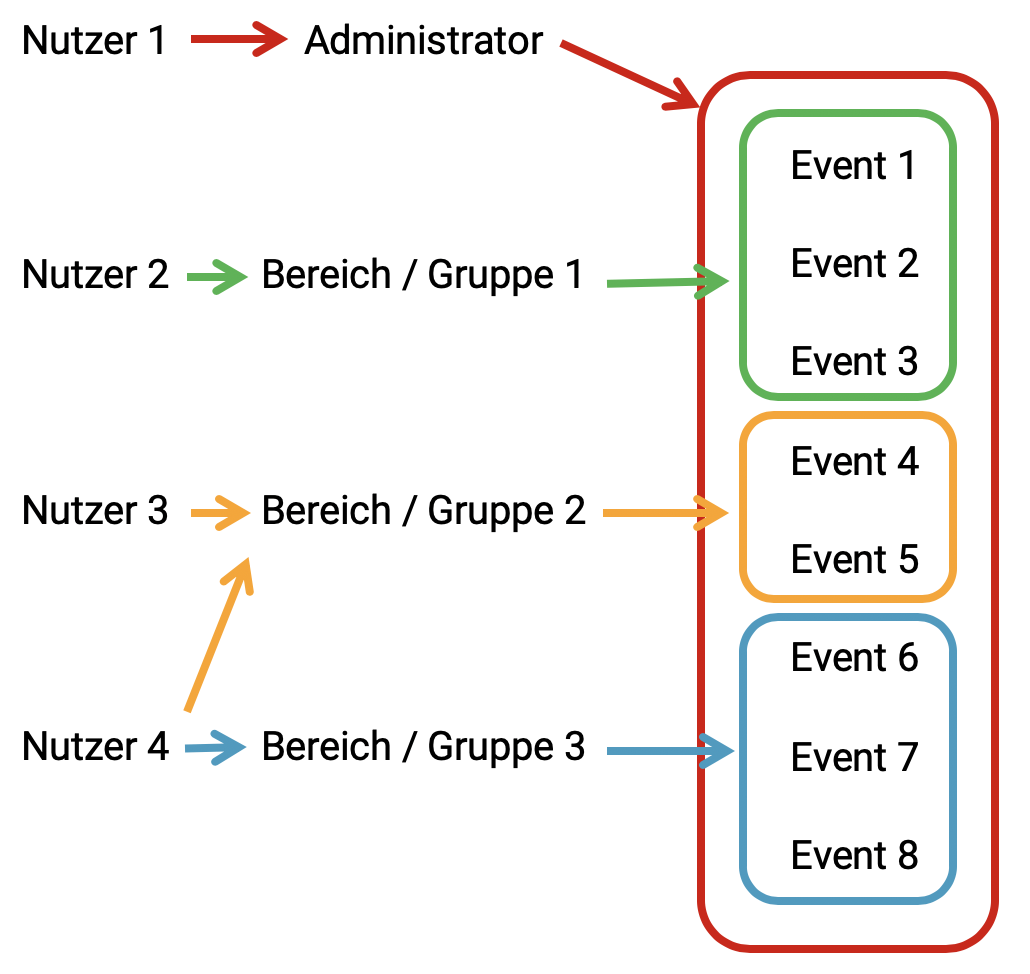 User 2 may create, view and edit events in group 1. User 4 is allowed to perform these functions in group 2 as well as in group 3 and user 3 is only allowed to work in group 2. User 1 as administrator is allowed to view, create and edit all events within this account with all groups. 
Create a new visibility group
NOTE: In order to be able to create visibility groups, the right must first be activated by MATE. If you are interested, please contact our MATE support at support@mateforevents.com.
After the right has been activated, you will find the section "visibility groups" in the menu "users & roles".
Using the "visibility groups" button, you can now create any number of groups quickly and easily.

Assignment of a user to a visibility group
You can assign your groups to their users in the user settings after MATE has activated this feature for you. It is possible to assign a user to one or more visibility groups directly when you create him or her, or to edit the user later. 
Information on creating a new user can be found here.
In the user settings, you can define whether a user is assigned to one, several, or no particular visibility group. If at least one group is not selected, the user can see all events in the account.
As soon as you have saved the change, the user is assigned to the selected visibility group and only the events of this group are displayed.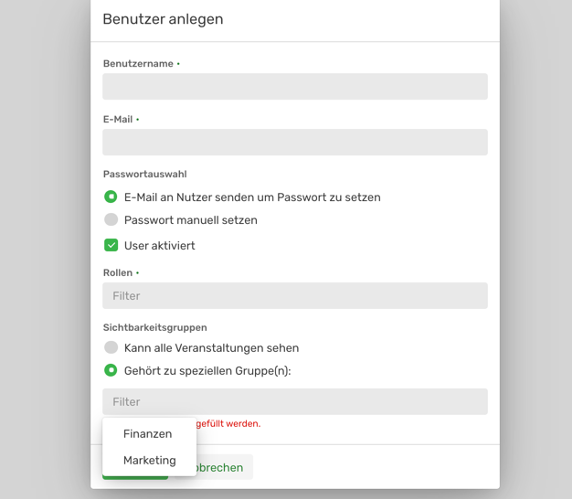 Assignment of a business event to a visibility group
Events can only be assigned to authorized groups. A user with only one group is not offered a choice. If a user is assigned to multiple visibility groups, he or she must select the group for which the event should be visible when creating a business event. Multiple selection is possible to grant access to multiple groups (departments).
Similar to user assignment, you can make this setting directly when you create a new business event or when you edit a business event. For more information about creating a new business event, see here.