BlueJeans
BlueJeans Network is a selfservice tool that offers virtual meetings and events. They specialize in cloud based video communication with the possibility to interact and react live.
The core functions are virtual meetings, rooms, and events (e.g. plenary meetings, webcasts, webinars). 
Existing interfaces to MicrosoftTeams, Slack, Facebook Live and Skype for Business. 
How does BlueJeans work? 
Setting up an account is very simple. After providing basic personal information and creating a password, the software is ready to use. For meetings as well as webcast etc., the setup is self-explanatory. BlueJeans offers a two-week test phase during which you can test all features.
What does BlueJeans cost me?
Here is an overview of the BlueJeans price structure: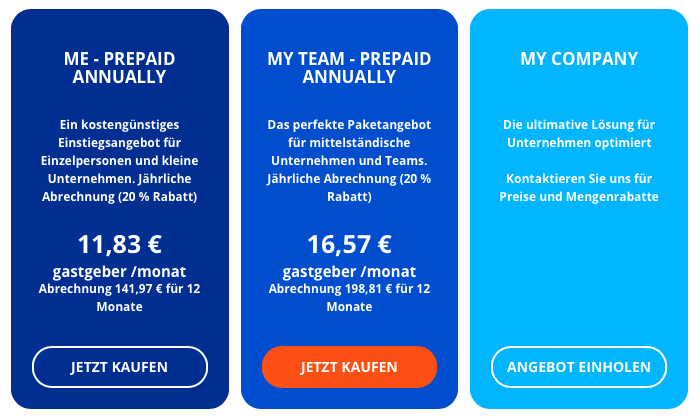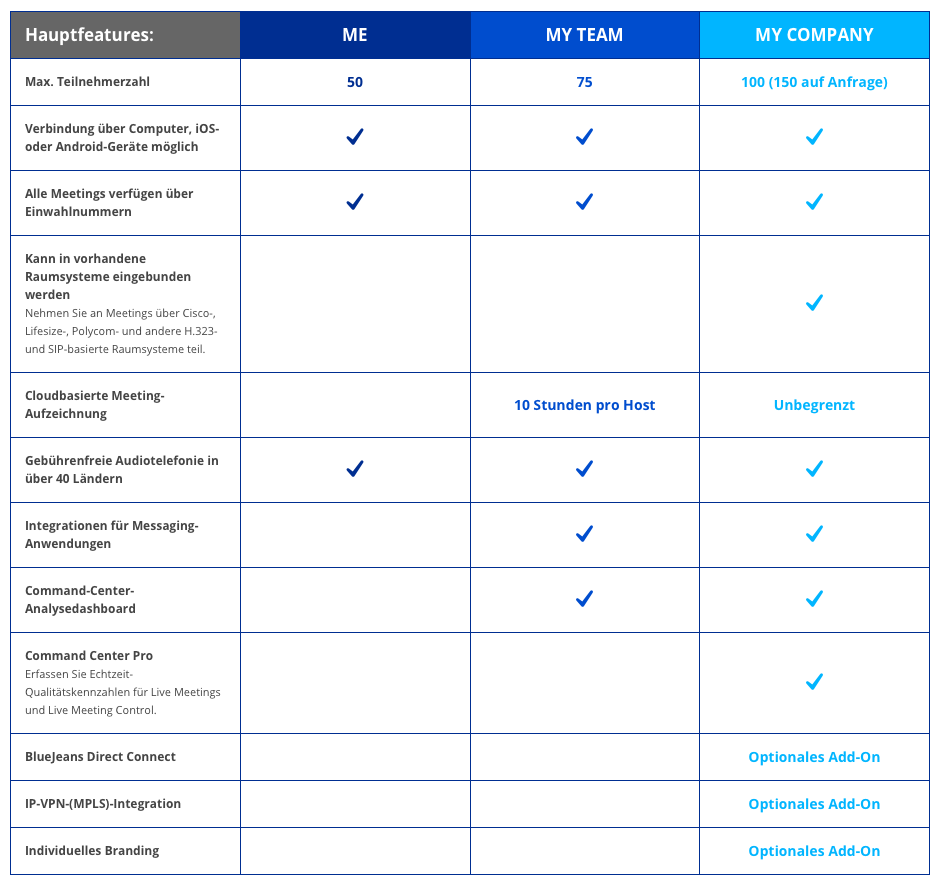 Is BlueJeans DSGVO compliant?
Yes, to the BlueJeans privacy policy.
What advantages or disadvantages does Zoom have compared to other tools?
| | |
| --- | --- |
| Advantage | Disadvantage |
| - Live-Chat | - No live broadcast on YouTube |
Our opinion
BlueJeans is a widely used tool that can be used by companies both internally and externally. It is possible to invite to virtual events with up to 15.000 participants or to hold meetings in a small circle. Various possibilities of interactive participation, such as giving live hand signals, surveys, opening question rounds or chats or even assigning tasks directly, offer variety. You can therefore cover many areas with BlueJeans.  
---