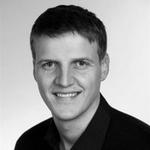 Updated by Ingo
For many of us, events still mean a visit to a classical trade fair, a concert with a seat or a lecture followed by a snack. However, for many events you do not have to be physically present. More and more often, events are also held virtually, for example as webinars or live streams. 
MATE offers you the possibility to easily integrate such virtual events into your guest management system in order to efficiently and successfully attend these events - just like your on-site events!
To integrate a webinar, stream or virtual meeting you need a public link. We have written help articles for the three most popular platforms:
How do I organize these events with MATE?
It's easy! 
Each of the above tools uses automatically generated meeting URLs and/or meeting IDs. These URLs and IDs are the "keys" to participate in the events.
With MATE, you can quickly and easily embed these "keys" into your confirmation/ticket emails, ensuring that all potential participants receive identical, relevant information. 
In the email generator there are now several ways to embed this link into your confirmation / ticket emails. These are presented in the following:
Please note that in this case it is advisable to deactivate QR Code and attached PDF tickets as well as Wallet, as these are only useful for live events.
Option A: Virtual Events module
The easiest way to include a button that refers to your webinar / stream etc. in your email confirmation is to create an email confirmation or select an existing one. In the four standard templates you will now find the module "Virtual Event" in the upper right corner. Here you can insert the link that you receive from the tools and adjust the label of the button as you wish.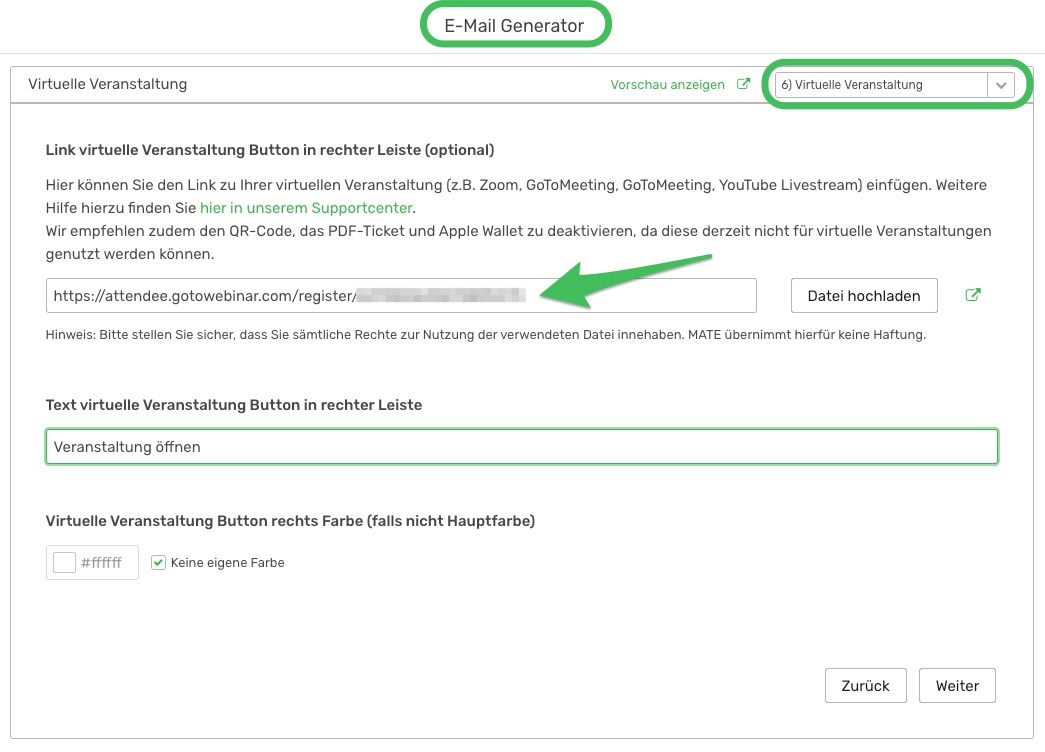 Option B: Call-to-Action Button
As an alternative to the "Virtual Events" module, you can also use the previously known Call-to-Action button in the "Buttons and other elements" submenu. Here you can embed the meeting URL to automatically send this information to all participants via confirmation/ticket.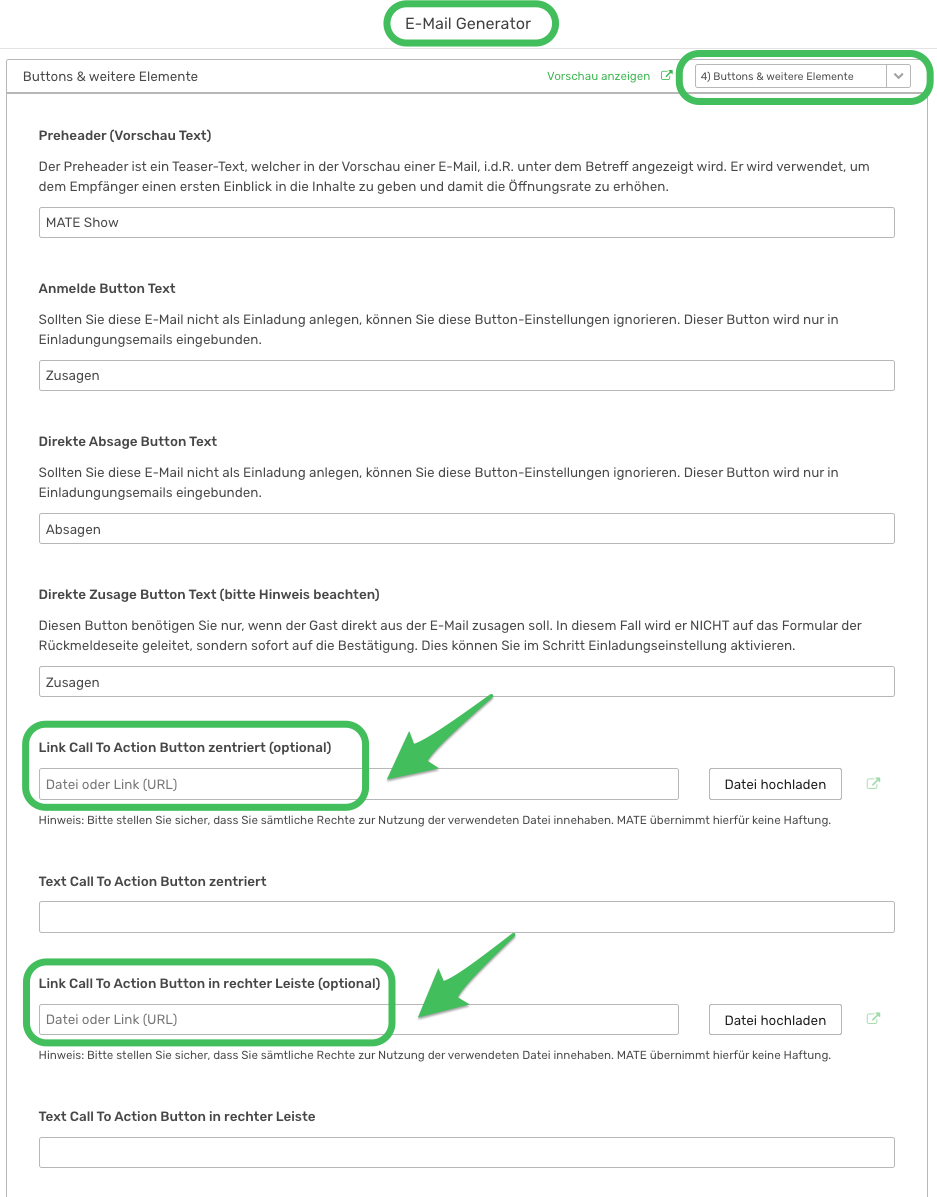 Option C: Integration as link in the continuous text
Of course, you can also include the event link in continuous text in all fields where you can include links (for example using the Rich Text Editor - see graphic below). For example in the LA LUNA template in the submenu "Logos, Texts & Images".

In the "Logos, texts & images" section of the e-mail generator, use the "Continuous text (without generated salutation)" area for this purpose.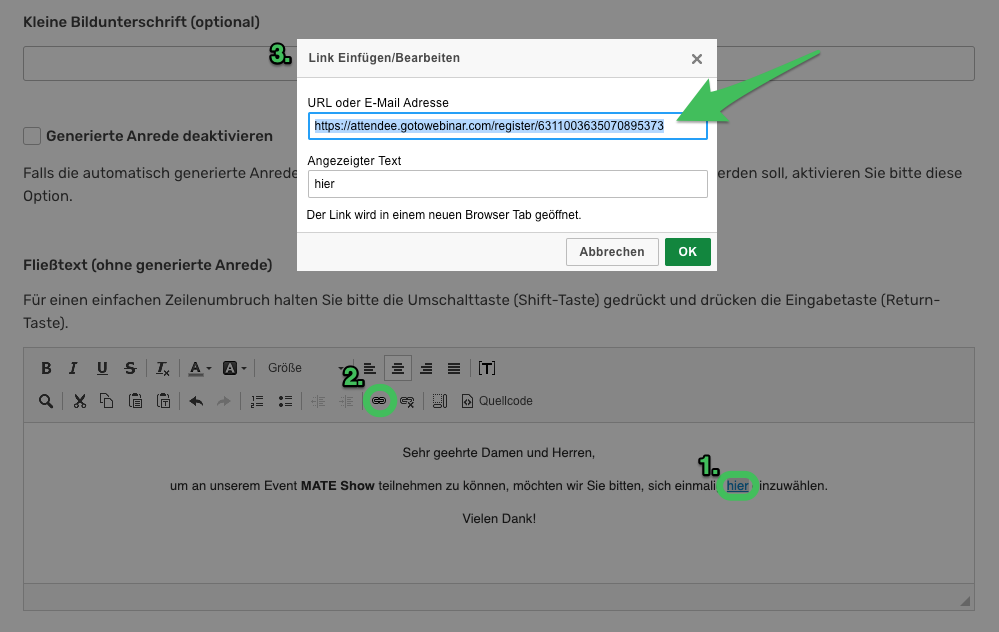 As described in the screenshot, you can insert a free text here, mark it and embed the relevant link using the hyperlink function.