As announced we are working on an improved user interface of MATE. The functionality will change only minimally with this design adaptation, but navigation will be much easier and the system will be prepared for some new functions. Our new design system, which is already reflected in our website, will also come into play here. In order to make the relearning as easy as possible for you, we will adapt the system step by step. This means that in the meantime new control elements will be mixed with old ones. These are then updated piece by piece.
In this article we want to present the individual changes and steps in detail. The changes are roughly divided into three phases:
Customize navigation and introduce dashboards for better visibility of your event
Adaptation of all list views to the new design
Gradual adaptation of the various forms
We hope to complete these three steps by the end of the year.
Phase 1
In phase 1 we adapted the navigation and created a new overview page for your events: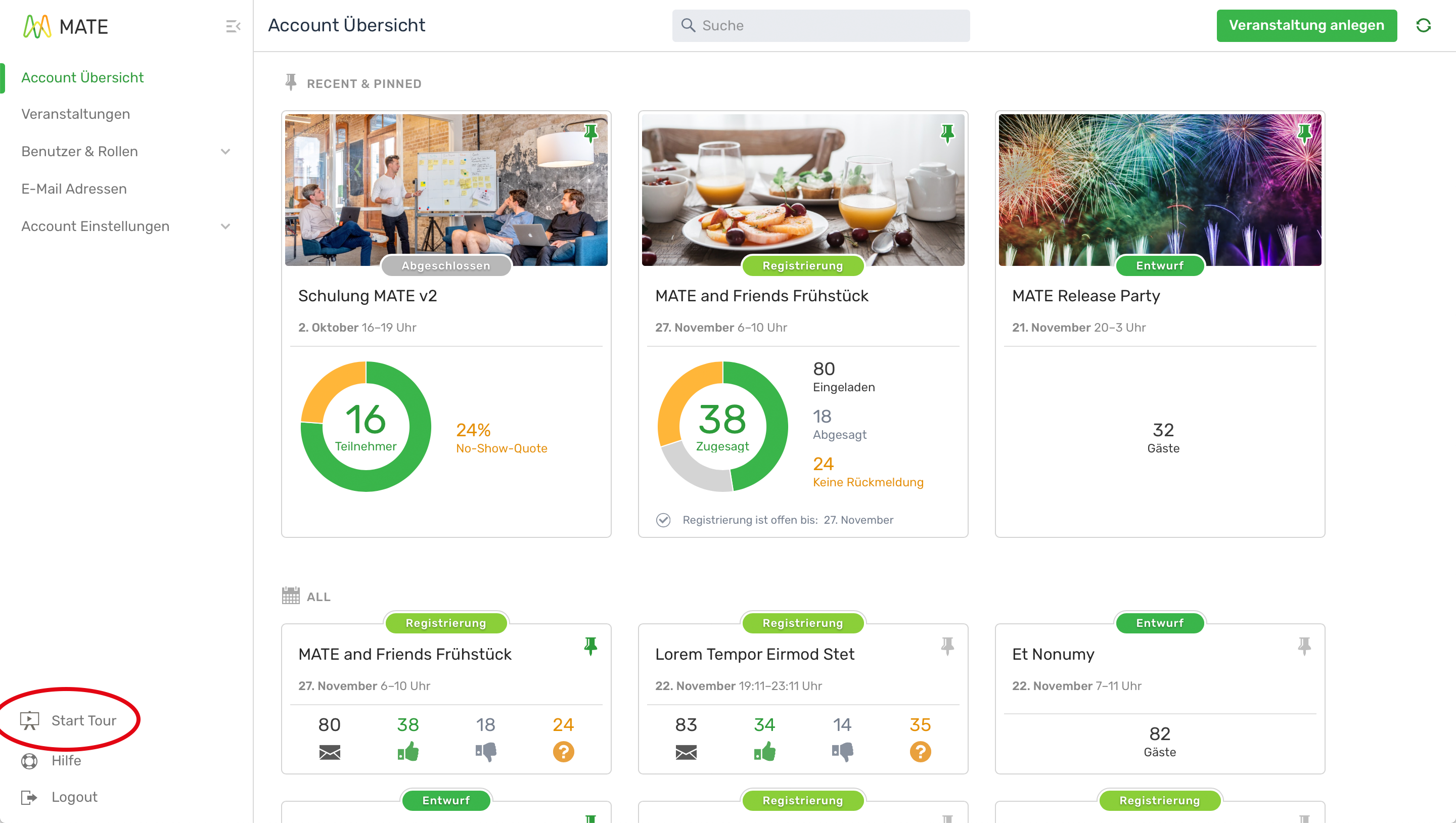 The menu has moved to the left, so that you have the most important functions for quick selection. The event overview offers you the most important figures for your events at a glance. By using the "pin up" function you can sort frequently used events to the top and get even more information.
For a detailed tour you can use the "start tour" function on the bottom left.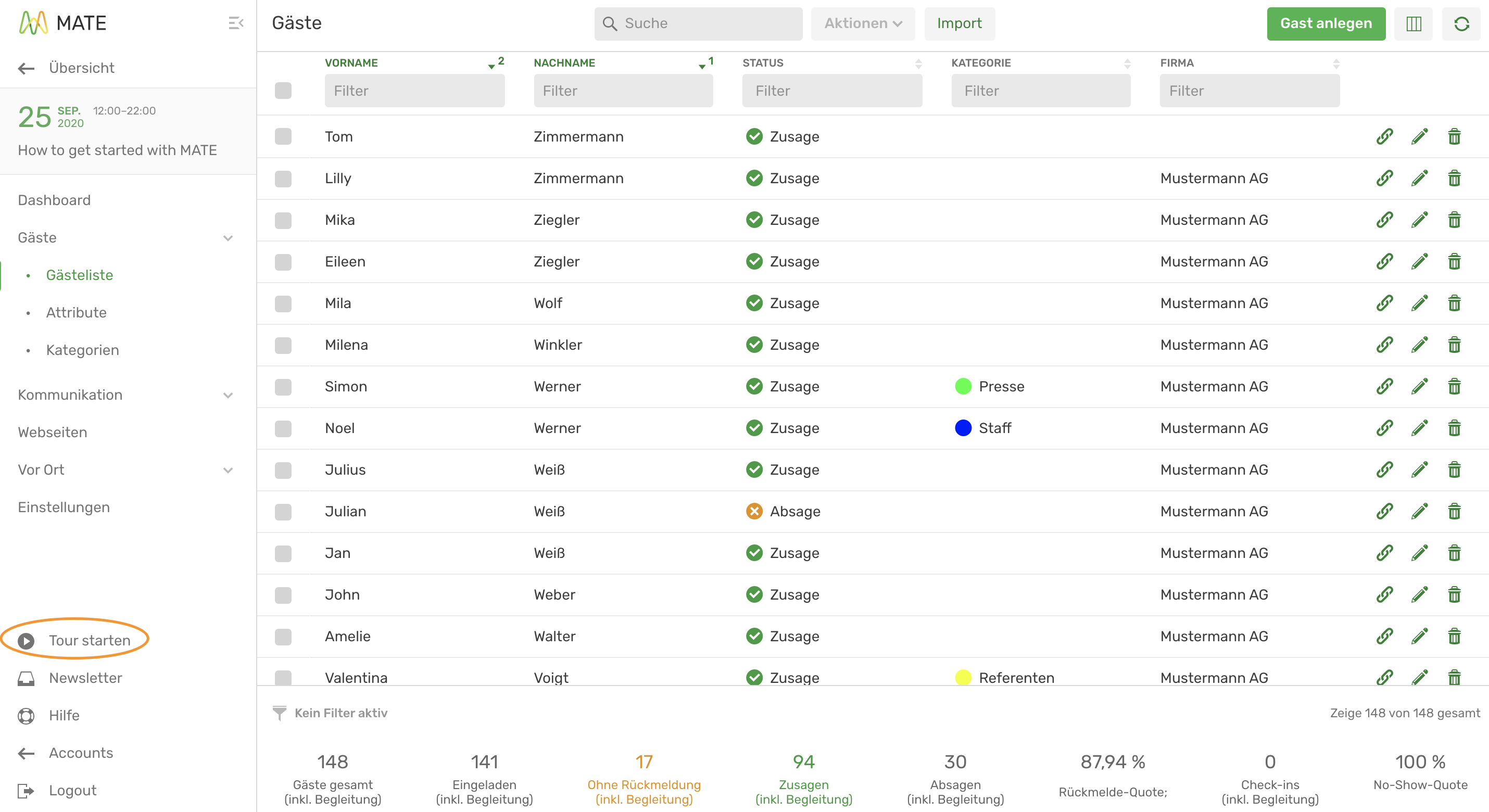 In the event overview, the menu has also moved to the left, so that you now have direct access to all important functions concerning your guests under "Guests". Under "Communication" you will find all settings concerning your e-mails and other communication. Under "On site" you will find everything concerning the configuration on site, for example the name tag printing. Here too, you can always click on "Start Tour" to get a short guided tour.
In a further step, an event overview page is added, which brings you even closer to the most important information and actions: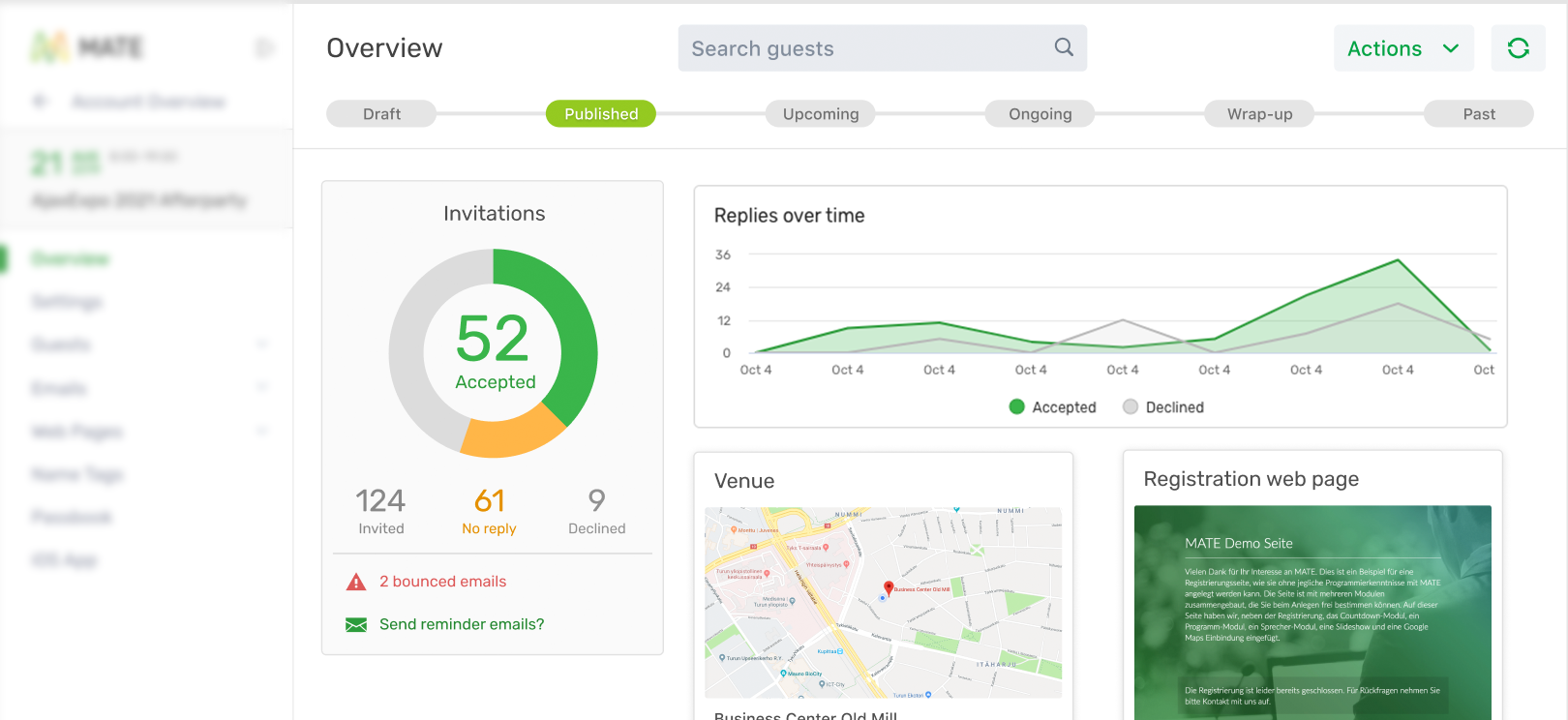 Phase 2
In the next step we will change all list views to our new, clear and tidy design:

Phase 3
In the final phase, all forms will be standardized and converted to the new design: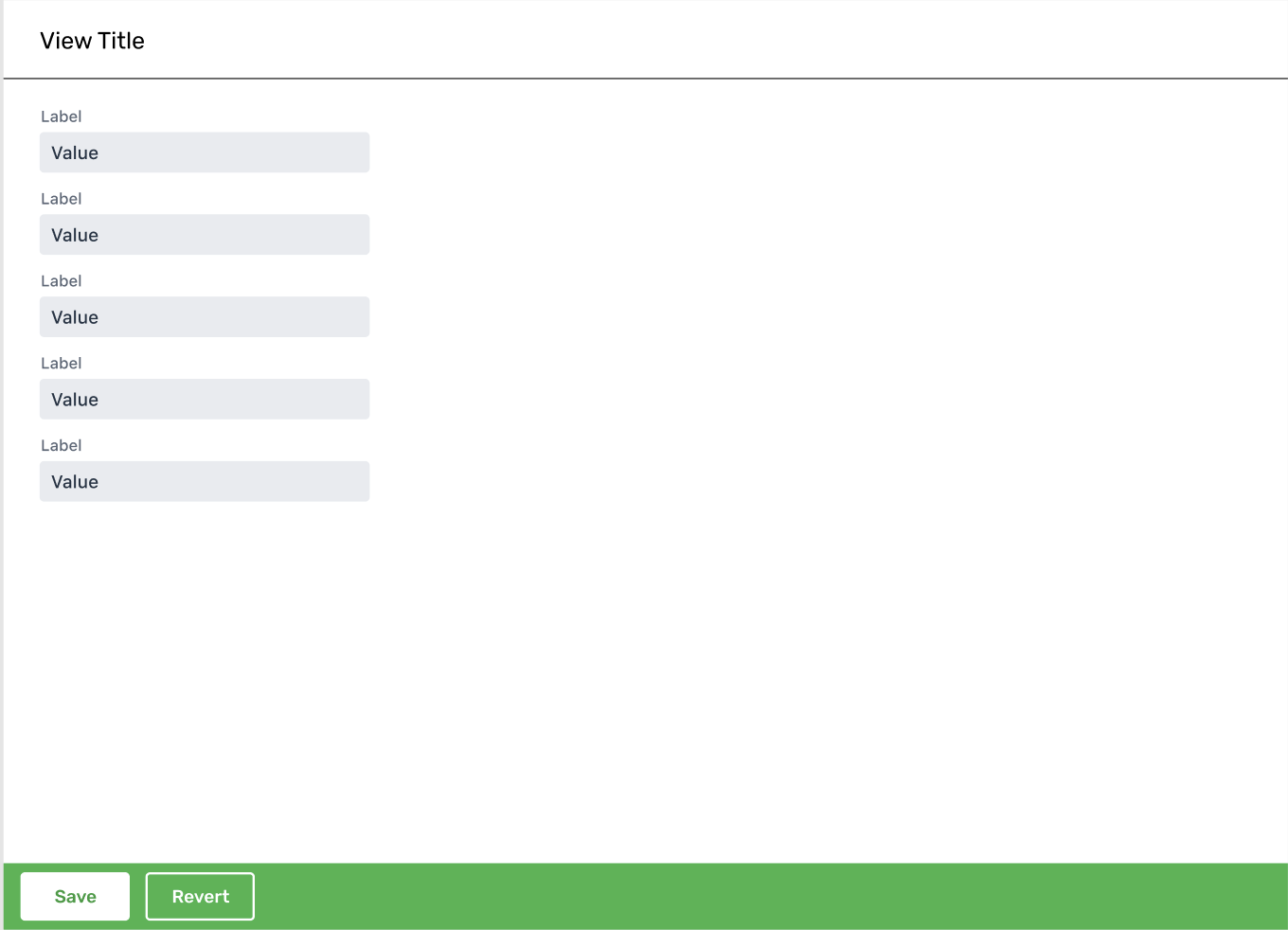 Technology
The MATE WebApp is updated to the latest version of the framework we use (Vaadin 14). On the one hand, this means that older browsers like Internet Explorer 11 or older Chrome/Firefox versions can unfortunately - as announced - no longer be supported. On the other hand, this also means that MATE is constantly being developed and improved by consistently using modern web technologies such as WebComponents, in order to offer you the best possible product. The latest version is also optimized for mobile use, so that you can use MATE on your smartphone after the adjustments are complete.