Cisco Webex
Cisco Webex is a video conferencing tool designed to make it easier for teams to hold online meetings, events, presentations and conference calls. The participants are independent of location.
The core functions of the tool are meetings and conferences (interconnections) as well as events, combined with available hardware that offers extensions to simple video conferences. Using the tool, people (external as well as internal) can be specially invited and join events only by registration, or they can be publicly invited to events.
Cisco Webex offers possible integrations to Facebook Live, Slack, Microsoft Teams and Salesforce.
How does Cisco Webex work? 
Cisco Webex gives you the opportunity to test the meeting function before you buy. It is not necessary to specify a means of payment. Once you have entered your e-mail address and name, you will receive e-mails on how to proceed with the test. If you have created an account, further steps will be explained. 
Hardware extensions

These should enable customers to make online meetings even more productive and vivid, through extensions.  The board, for example, allows free hand sketching on the screen and thus encourages creativity.
What does Cisco Webex cost me?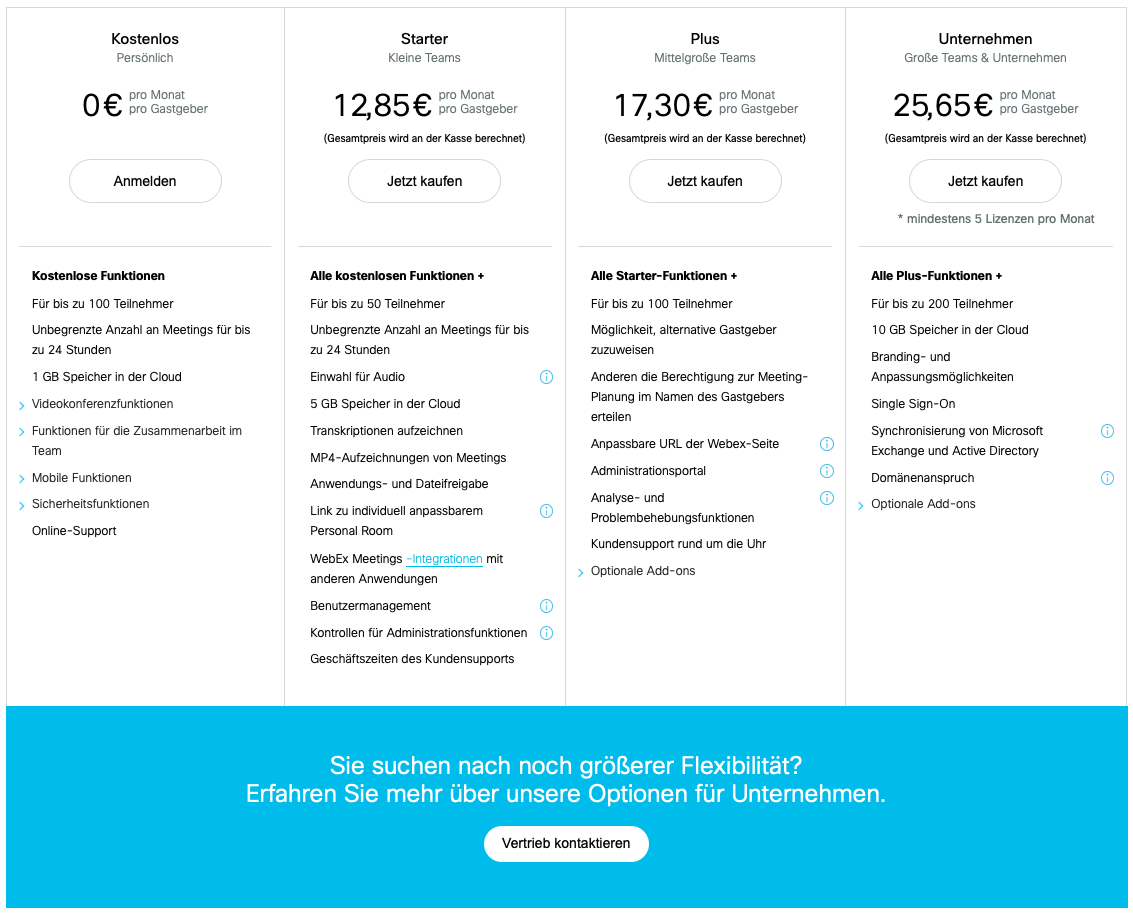 Is Cisco Webex DSGVO compliant?
Yes here to the privacy policy of Webex.
Our opinion
We recommend Cisco Webex for simple and smaller meetings. Cisco Webex offers clear advantages through DSGVO conformity and the possibility to use the tool via web browser and app (download).
---