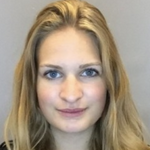 Updated by Maxi
MATE offers you different types of templates for the configuration of your e-mails:
Save the Date
Invitation Einladung
Invitation reminder
Confirmation
Reminder for commitments
Free e-mail
Please note that some of these e-mail types change the status of your guest.
Save the Date
The Save the Date e-mail allows you to send general information about an upcoming event to your guests relatively freely, even before an official invitation. With the help of an iCalendar file you give your guests the possibility to save the date of the event in their digital calendars (e.g. in Outlook, GoogleCalendar, AppleCalendar etc.). Please note that some mail programs mark e-mails with attachments as spam. Save the Date e-mails do not change the status of your guests.
Invitation
You use the "Invitation" type for the official invitation of your guests to the event. You can include all important event information like pictures, the date of the event, further text information as well as the buttons to accept or reject the invitation in this e-mail type.
Invitation reminder
An invitation reminder reminds your guests of an invitation that has already been sent. This is helpful if your guests have not yet accepted or declined an invitation despite a successful invitation. Please note that the status of your guests changes when invitation and invitation reminder e-mails are sent and is set to "No reply" if they do not yet have an invitation status. If an invitation code is not yet available (e.g. for the website or the wallet/passbook function), one will be generated by these two email types.
Confirmation email
A confirmation e-mail will be sent to confirm the successful acceptance of your guests. Since the confirmation e-mail is a message that your customers will receive after they have accepted your event, you can attach a QR code and the ticket as a PDF file to this e-mail. You can also add a Wallet/Passbook or iCalender file to the e-mail via the ticket settings.
Reminders for acceptances
It is similar with reminders for acceptances. You can use these acceptance reminders to send a reminder to the guests again. You can also specify and edit other ticket settings for this type of email, such as inserting the QR code or an iCalendar file.
You can also convert the confirmation e-mail type into an automatic confirmation within the configuration. This is done in "Step 8) Test and create e-mail":

Activate the automatic confirmation so that the guest automatically receives the confirmation e-mail if he/she accepts the event. Please note that confirmation emails and confirmation reminders not only allow you to create ticket emails with QR codes, but that when these two types of emails are sent, the guest status is automatically changed to "Accepted" if it has not already been entered for the guests. 
Free email
With this template you can, as the name suggests, create a free e-mail according to your wishes. This could be a thank you message, pictures of the event or something completely different. When sending free e-mails, the status of your guest does not change.