Enter accompanying persons
Enter accompanying persons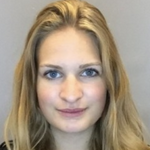 Updated by Maxi
Settings for the escorts and for the information to be requested by the system for each escort can be made directly in the Web Page Generator within the configuration of the registration form. To do this, open menu "Registration form" within the Web Page Generator. There you have the option to enter settings for the information requested from escorts for the form.
General
To do this, go to the "Setting accompaniment" button: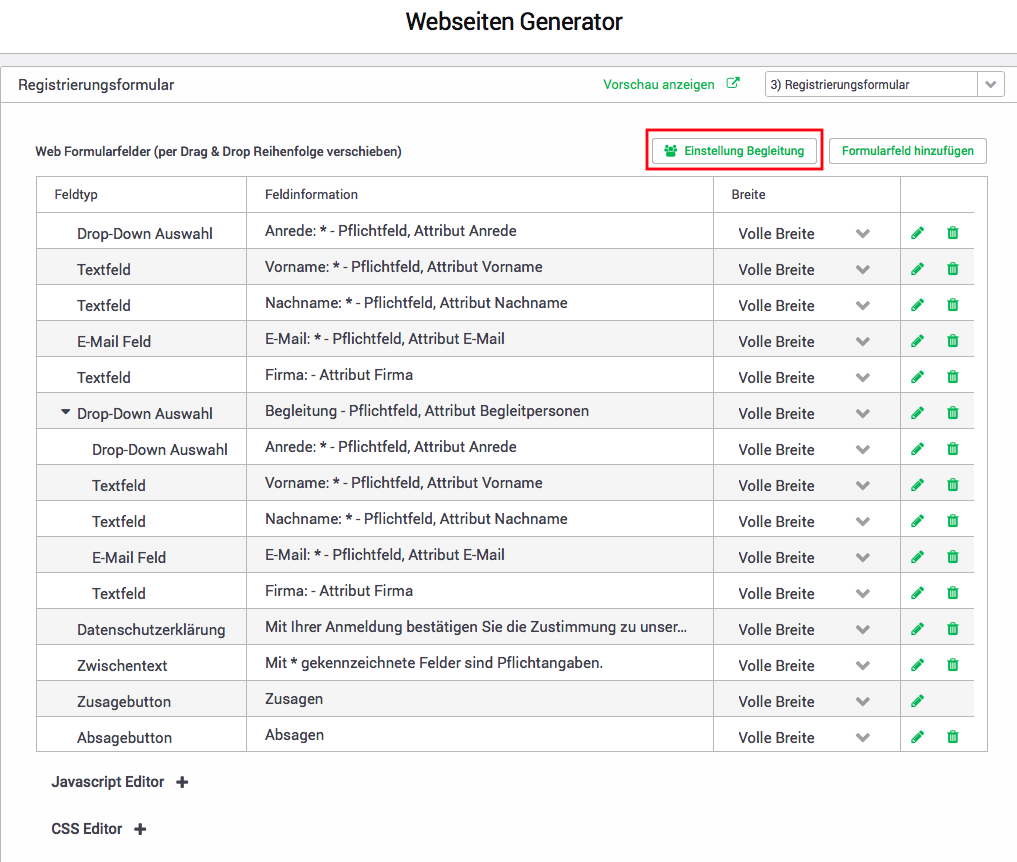 The following overview opens: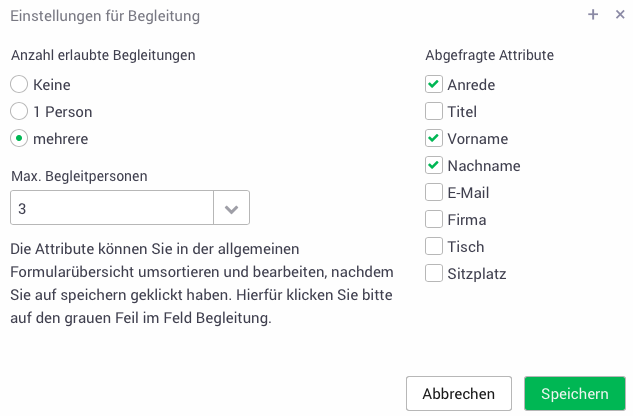 This window allows you to quickly set default settings for all the people accompanying your guests. If the settings should vary within the invited main guests, you can do this within the specific guest information. More information can be found here.  
The following standard settings are made: 
Defining the number of companions allowed
maximum number of escorts
requested attributes, which should be requested by each escort within the registration form 
As soon as you save the settings for the companions, the queried attributes will also appear in the overview of your registration settings: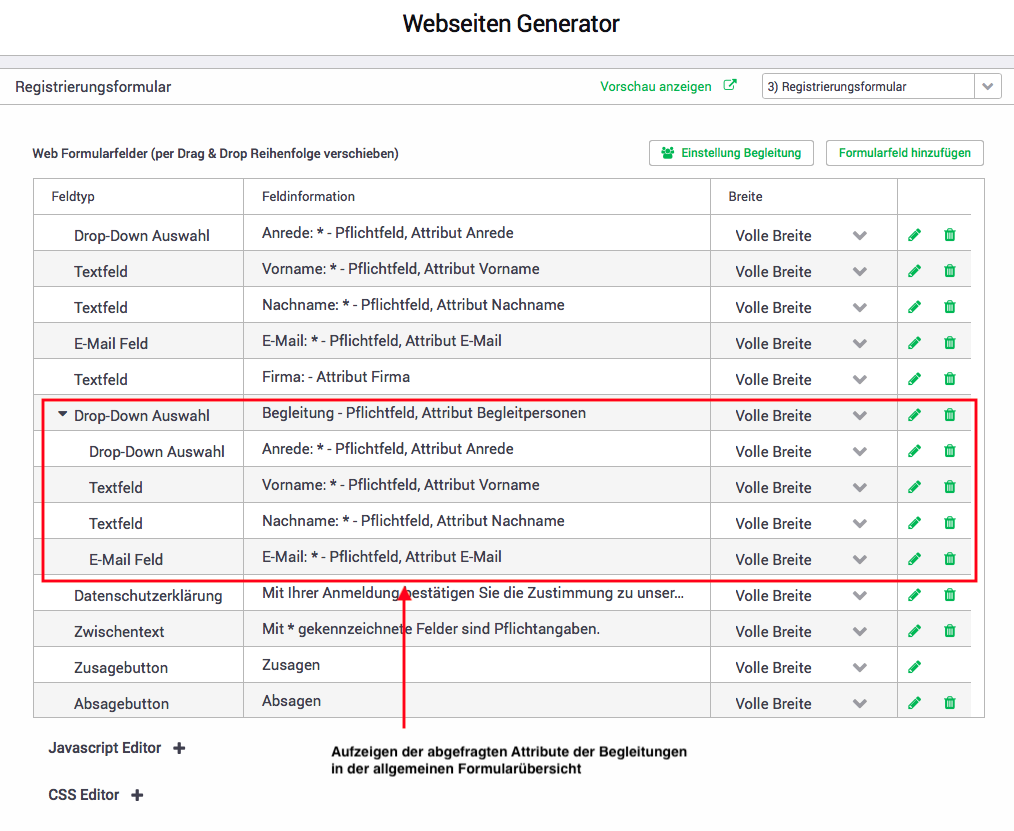 The attributes can be quickly re-sorted by drag & drop. Editing and deleting the respective attributes is done using the pen or trashcan icon.
Editing an attribute
After selecting the attribute to be edited, the following window opens: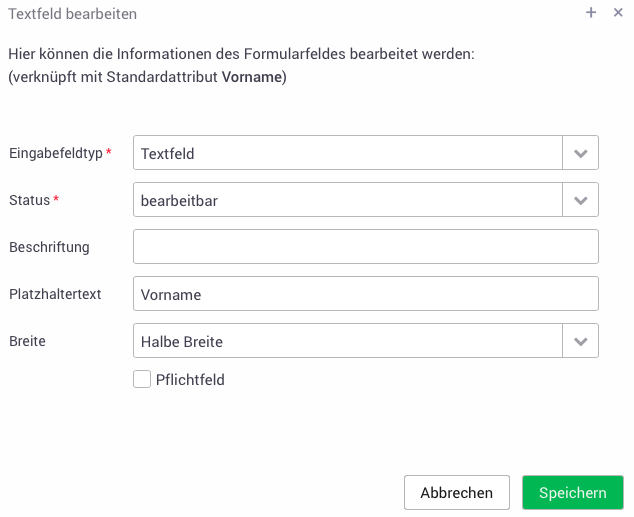 Editing such an attribute is no different from editing other attributes within the Web Page Generator. For example, you can edit the status of the text field in the registration form, but also the display of the width and decide whether it should be a mandatory field.
To illustrate, here is a picture of the fully configured companion function with a limitation of max. 3 companions.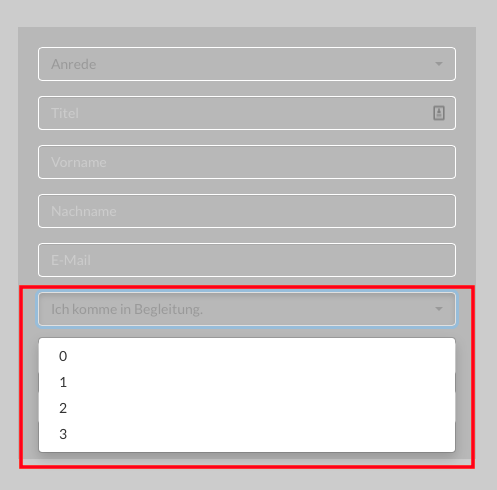 After selecting the number of escorts, the previously set fields to be filled in for the escorts fold out.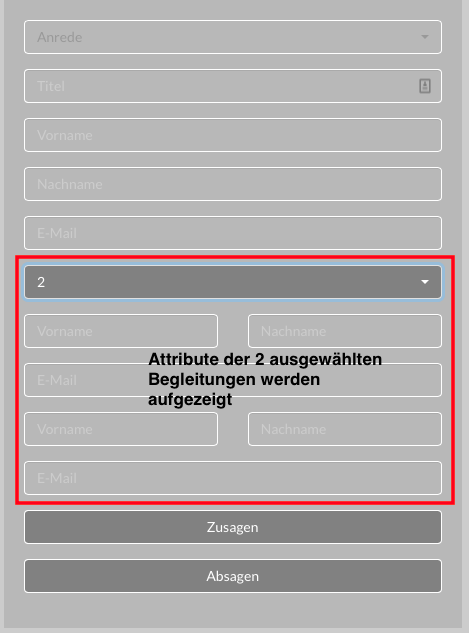 As soon as the main guest has entered the name and, if applicable, further information of the accompanying persons within the registration form and confirmed his or her acceptance, these accompanying persons will appear by name in the CMS overview of your event. They are listed with the status "Accompanying persons of ...".

So you can search directly for the escort and not only for the main guest in the CMS overview or later during guest accreditation in the app. 
Anonymous escorts
When you create a new event in your MATE account, you can activate the feature "Anonymous escorts only".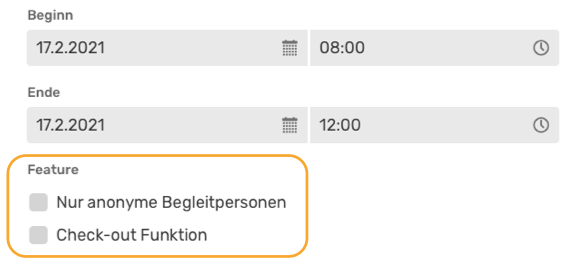 What are the effects of activating this feature?
Only the number of escorts - but not their contact details - can be entered. In the "Accompanying persons setting" in the registration form, only the number of permitted escorts can be adjusted.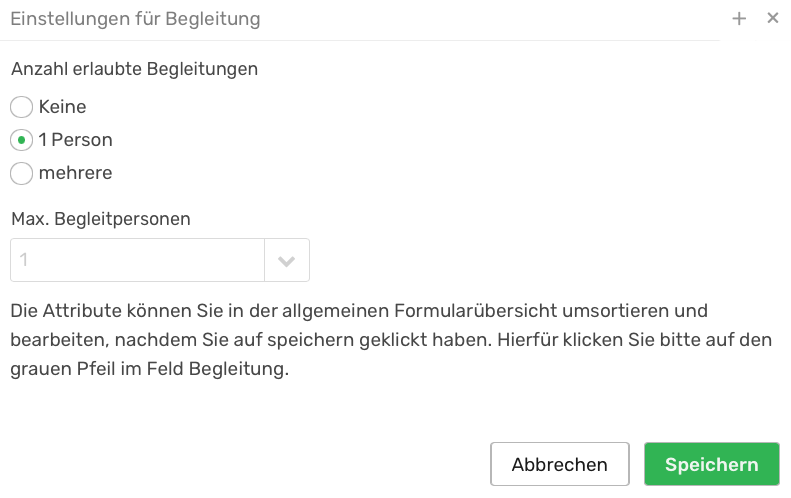 The accompanying persons are recorded in the guest list exclusively via the main guest (here Max Mustermann). A separate listing is not possible.