Hopin
Hopin is a digital event platform that supports companies to hold not only smaller internal meetings but also large events online. With an unlimited number of participants the tool supports events independent of location.
The core functions of the tool are Event Receptions, Event Stage, Event Networking, Event Sessions, Event Booths and Event Registrations. Also Meetups, Conferences, Fairs & Trade Shows, Hybrid Events, Webinars, Company Events, Broadcast to Event, Online Course, Summits/Forums, Workshops and Expo & Exhibitions.
How does Hopin work?
The first step is to create an account - all you need is your name and email address. With this you can already participate in events. To create an event yourself, you need to create an "Organiser" account and add a short description of yourself.
In the dashboard you will find all events - self created events and events you participate in.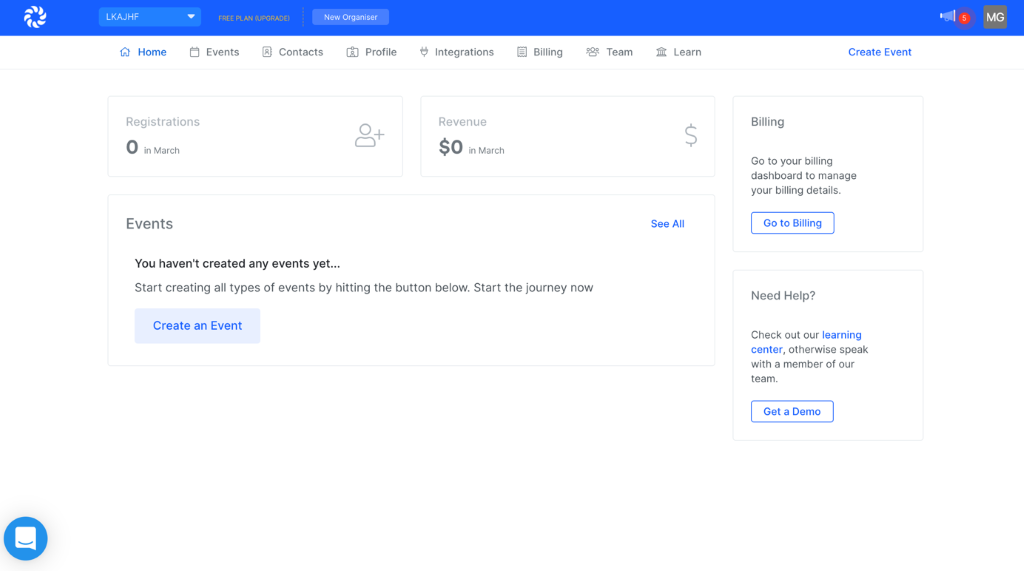 What will Hopin cost me?
Here you will find an overview of the price structure of Hopin: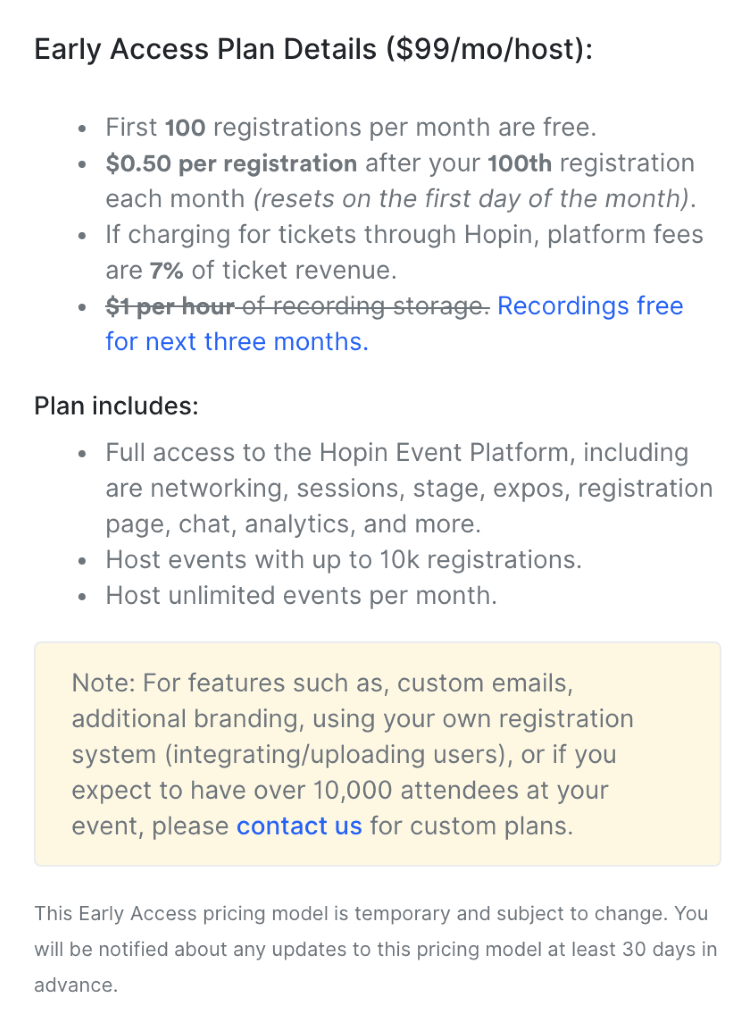 Is Hopin DSGVO compliant?
To the privacy policy of Hopin.
 What are the advantages or disadvantages of Hopin compared to other tools?
| | |
| --- | --- |
| Advantage | Disadvantage |
| - Live chat | - Available only in English |
Our opinion
Hopin is not yet very well known on the German market, but it is well suited for large events. With a wide range of features, it gives the user the possibility to switch between many features and use the tool for internal as well as external events.
---