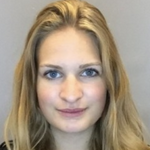 Updated by Maxi
As admin you have the possibility to assign individual access rights to each user of your MATE account within the account settings under "Roles + Rights". There are pre-installed standard roles, but as an Admin you can also create new roles at any time and define individually which user rights should be given to each new role
Creating a role
As admin you can assign different roles to each user. All further information about users and creating users can be found here.
A role contains the usage rights that can be granted individually to each user of your MATE account. You can assign a role in the general account settings under the heading 'User'. Then go to 'Roles + Rights'.
When setting up the usage rights of a role, the following must be taken into account:
Usually there are four standards within each area that can be granted to the respective role: 'view', 'create', 'modify' and 'delete'.
'view' means that the user can see the respective section in the CMS (for example attributes or emails).
If you grant the right 'create', the user can create something new, for example a guest or a contact.
With the type 'modify' you grant the right to change existing data. However, this only applies to existing data.
The last type 'delete' gives the right to delete individual elements and data.
In addition to these four standard types of rights and accesses, special rights can also be granted in the individual areas. Within the invitation and registration process, for example, you can grant the right to send e-mails and view the e-mail log. Furthermore, you can also specify in the event-related data that codes for the personalised invitation process can be generated and exported.
As admin you have the right to grant users the right to purchase licenses for your account. However, you should carefully consider who should receive this authorization.