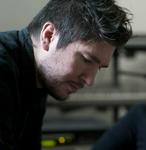 Updated by Matija Vojvodic
If you would like to stream a lecture for as many viewers as you like, this is very easily possible via Youtube livestreams. It is possible to access such a livestream via MATE. In this article you will learn more about this here.
Setup of a YouTube livestream
The following steps must be carried out:
Link for MATE
In the Live Dashboard at https://www.youtube.com/live_dashboard you will find the Share Link in the lower right corner, you can use this link in your confirmation/ticket email in MATE (instructions).
Embedding the YouTube Livestream
YouTube livestreams can be embedded on any webpage. This is done with the help of an iFrame.
You can either embed a current video or even permanently your own YouTube channel as a livestream. The channel always shows the current streamed video.
For better visualization you can see an example HTML code for embedding the channel here:
<iframe 
width="560" 
height="315" 
src="https://www.youtube.com/embed/live_stream?channel=CHANNEL_ID&autoplay=1" 
frameborder="0" 
allowfullscreen>
</iframe>
The CHANNEL_ID must be exchanged with the actual ID of the channel. This can be found here: https://www.youtube.com/account_advanced
The code then only needs to be inserted into a webpage in the correct place.
Afterwards you can also use this webpage where the stream is embedded as a link in your confirmation/ticket email in MATE (instructions).