Duplicating e-mails and save time
Duplicating e-mails and save time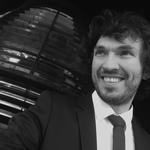 Updated by Christian Schulz
You can easily duplicate existing e-mail templates in MATE with a simple command. This allows you to quickly create a copy of an existing template and, if necessary, only individual sections of this template need to be adapted.
E-mails can be easily duplicated in the 'Configuration' section under 'E-mails'. Select the template you want to duplicate from the e-mail overview and press the following symbol in the 'Actions' area.

This is the command to duplicate. A window will open which is similar to the regular e-mail configuration, but all important basic settings (colors, text content) have already been copied and pasted. Now you only need to change the information which is different.