Creation of a new webpage domain
Creation of a new webpage domain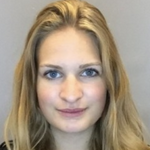 Updated by Maxi
MATE offers you the option to create multiple website domains (links for your registration pages) within your account, so that you can select the appropriate website domain for each of your events. This means that you can set up and select a specific domain for the registration page for each event. The implementation and setup of a new domain is done by the MATE Support Team.
For login pages, MATE assigns the domain app.mateforevents.com by default. The first part of the URL or link is defined and is: https://app.mateforevents.com/r/
The following part can be freely determined by you and serves to specify the event. The business event name can be used here as an example: https://app.mateforevents.com/r/veranstaltungstitel
In addition to this standard version, you can also have the MATE Support Team set up and feed additional website domains into your account.
The following information must be considered and discussed when setting up a new website domain:
What should the new domain be? (www...)
Is the domain still available?
Alternative: Should a sub-domain of your main domain be used (e.g. events.my-company.com)
Who sets up the domain, who administers it and who is the domain owner?
How long should the domain remain in existence?
Note: An SSL certificate must be available. If hosting is provided by MATE, MATE will set this up by default.
The setup and hosting of the domain is usually done by MATE. If the newly created domain is to be hosted on your server, MATE's support team needs the appropriate access, or you can set up an iFrame integration yourself.
If the domain holder is not supposed to be MATE, we need the following information from you: Company, first and last name, address, country, telephone, e-mail
IMPORTANT: Before setting up a new website domain, please check the availability of this domain. You can do this e.g. here: https://www.denic.de/webwhois/
It can take up to 48 hours until the website is available under the new domain and the DNS settings are recognized by all browsers.
After MATE has set up a new website domain for your account and secured this domain, you can also use your own email address for sending on this domain. A detailed explanation of how to create a new sender email address can be found here.